›
›

Eset Nod32 Antivirus 14.2.19.0
Eset Nod32 Antivirus 14.2.19.0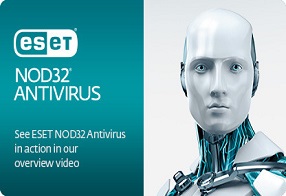 ESET NOD32 ANTIVIRUS - The Best Antivirus Program That Will Protect You From Any Internet Threat for Windows
Look no further, eset nod32 antivirus is what you have always been looking for to protect you against any online threat, it is the best antivirus for your Windows 7/8.1/10 computer.
Over the years its popularity has been growing due to the excellent protection that leaves you with nothing more to wish for, it will protect you against viruses, worms, spyware and many other threats that you can find while surfing the internet.
This excellent antivirus is increasingly proving that it is able to provide you with the best protection against a wide range of viruses or any online threat. There are a lot of antivirus programs that slow down your computer, affecting the execution of any other program you are using and making your experience not the best.
Nod32 uses multiple layers to protect you and with its cloud technology makes it unique in avoiding threats by blocking potential attacks that can harm your computer without slowing it down.
Eset Nod32 Antivirus Features
It's cloud-based scanning provides you with real-time protection.
New gamer mode allows you to focus on your favorite local or online games without having to worry.
New power saving mode that will allow your laptop to last longer on battery life by postponing tasks that remain in the background.
One of the best "heuristic" technologies will protect you from unknown threats.
Automatically scans any removable drives (USB, memory card, cd) blocking removable media and thus at the same time the spread of infected media.
Guarantees the best performance for your computer without losing any protection features.
Better scanning for memory thus detecting those viruses that are hidden.
Protects the browser by blocking suspicious web pages that may contain harmful threats to your computer.
Can run on any version of Windows 10,8,7,Server.
In a test conducted in 2020, it blocked 99% of threats by placing more than 290 malware samples. Thus placing it at the height as one of the best antivirus.
Advantages of Eset Nod32 Antivirus for Windows
Very low resource consumption
The best protection against computer viruses
Automatic updates
Works in the background without disturbing
Game mode
What's new in Nod32 Antivirus
Password Manager has been improved
Banking protection has been improved
Switching product no longer requires system reboot
Enhanced malware recognition database
Requirements Eset Nod32 Antivirus
Processor: Intel or AMD processor, 32-bit (x86) / 64-bit (x64), 1 GHz or higher
Operating System: Windows 10/8.1/7 (Windows 7 must have the latest updates installed)
Ram Memory: 1 GB
Hard Disk Space: 100MB
Technical Data Eset Nod32
Language: Multilanguage (English)
Size: 32Bits(56.60MB) / 64Bits(60.80MB)
Windows: 7/8/10 - 32/64 bits
How to install Eset Nod32 Antivirus
Just run the installer and proceed with the installation, before completing it asks you to activate the product with a license, here you can find Updated Licenses and ready! when you finish activating the installation will end, you are now protected with the best antivirus for windows!
Download Eset Nod32 Antivirus 2021
Its impressive detection is what makes it very attractive for any type of user, used a lot in companies ensuring the best protection for work computers, not only stops threats from the Internet.
Eset Nod32 Antivirus 14.2.10.0 32 Bits
Eset Nod32 Antivirus 14.2.10.0 64 Bits
Nod32 is the perfect option to be protected against any threat that may be on the Internet 😀